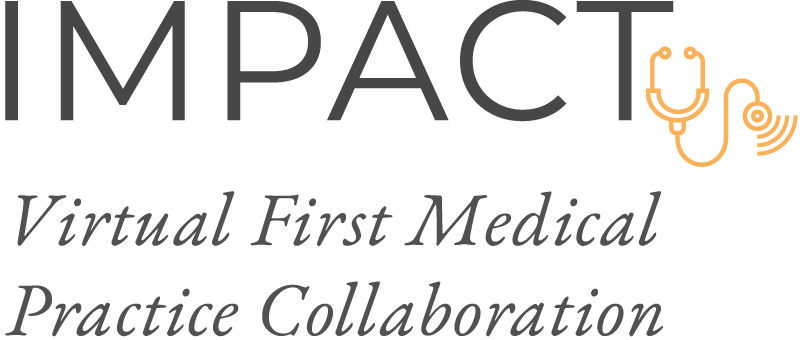 Leading virtual first care companies, investors, payers, patients, and actuaries have come together for a pre-competitive consortium dedicated to supporting virtual first care (V1C) companies and their commitment to patient-centric care.
Hosted by the Digital Medicine Society (DiMe) and the American Telemedicine Association (ATA), IMPACT members are working to expand access to high quality, evidence-based virtual first care for patients, healthcare providers, and payers to improve clinical and health economic outcomes, enhance access, and provide a better overall patient experience.
IMPACT members identify priority opportunities and resources that are needed in V1C, resulting in resources for the community that are action oriented and fit-for-purpose. To date, IMPACT has defined V1C, including its characteristics and components, and developed a Payer-V1C Contracting Toolkit.
Additional resources focused on the greatest opportunities to advance virtual first care are in flight. Members are building on existing work to develop models, templates and other resources to support establishing V1C as a critical approach to healthcare and supporting easier adoption and implementation of V1C solutions in the market. 
Stay up to date with IMPACT initiatives
Interested in joining IMPACT?
Despite their value to patients, virtual-first practices are treated like second-rate options. I'm excited to work with IMPACT to drive meaningful improvements in patients' lives by improving their access to virtual-first care.
For digital care to become part of the standard of care, we must educate policymakers and advocate for its adoption at all levels of government. IMPACT can help bring clinically-validated, effective digital solutions to the populations that need them most, and Omada is excited to be a part of the coalition.
Oshi Health has redesigned GI care from the ground up with a telehealth-first, patient-centered and value-based care model. In doing so we have been constrained by the regulatory and legal landscape and variation across states. IMPACT will enable companies facing these constraints to combine our voices to advocate for changes that will benefit patients and all health stakeholders by improving care delivery and reducing cost.
Virtual technologies have been shown to lower costs, improve quality, and dramatically increase equitable access to high-quality healthcare. Our current system places too many barriers between these technologies and the patients and providers who would most benefit from them.
Freespira's mission is to create unexpected digital therapeutics that are easy to access and deliver enduring results for people suffering from life impairing behavioral health conditions. IMPACT's mission and its members goals are aligned with Freespira. Together we can improve people's health for the greater good.
Virtual-first care has the potential to make health care more convenient, more efficient, more affordable, and more effective. IMPACT is an opportunity for key industry stakeholders to come together to ensure that it does. I'm honored and excited to participate.
As a patient with complex, chronic disease, I've seen first hand that trying to retrofit our analog healthcare system with digital tools has in many ways made things worse for patients and doctors. We need better, patient/client-focused models, and that is what we plan to advance through IMPACT
Virtual-first approaches are a great way to help lower the total cost of care.
Virtual care tools will permit patient self-assessment and automated care navigation, along with AI generated diagnoses and treatment plans based on EHR, medication and genetic data. This will be enhanced by streams of information from mobile medical devices. IMPACT will facilitate this development.
Healthcare is coming home. With the pandemic needs have shifted, and to meet patients where they are requires a complete shift in thinking. Virtual isn't "optional" anymore -- it's the organizations that are built from the ground up using virtual-first principles will be the ones that thrive.
IMPACT's mission is especially important for us at Remedy, as it helps us emphasize our goal of delivering data-driven, technology-enabled health care. Our digital first product vision to guide patients to the best clinical and financial outcomes aligns perfectly with this initiative!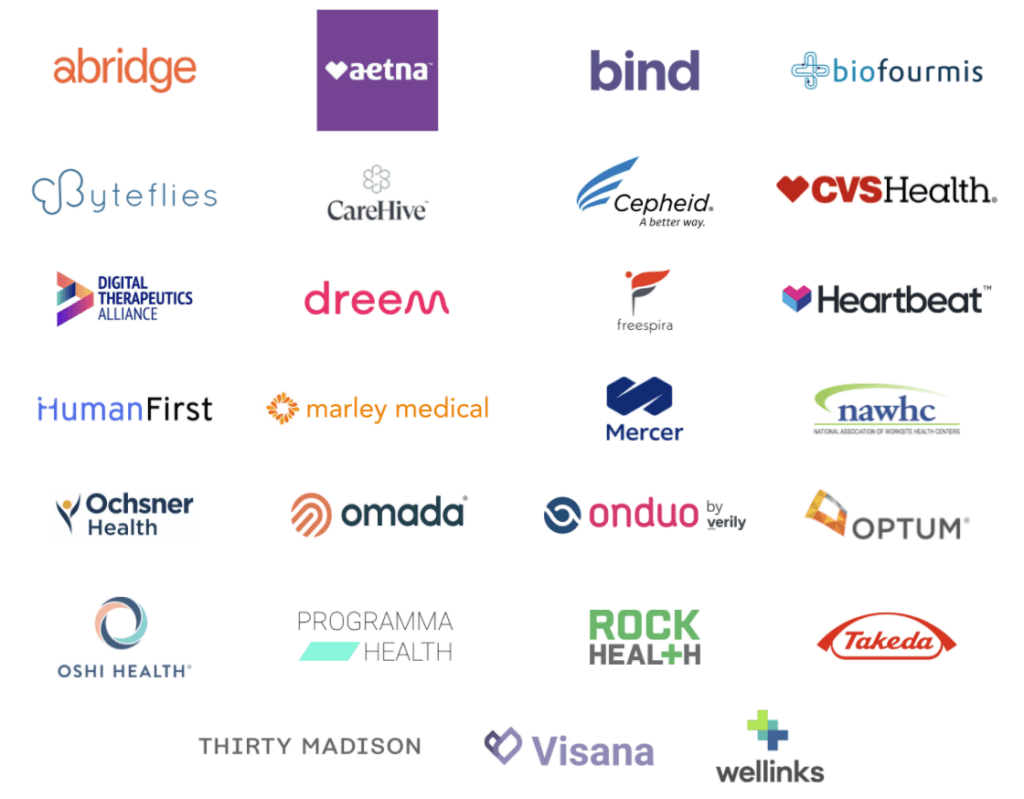 90 Canal Street, 4th Floor
Boston, Massachusetts 02114
USA