Virtual first care (V1C) is medical care for individuals or a community accessed through digital interactions where possible, guided by a clinician, and integrated into a person's everyday life.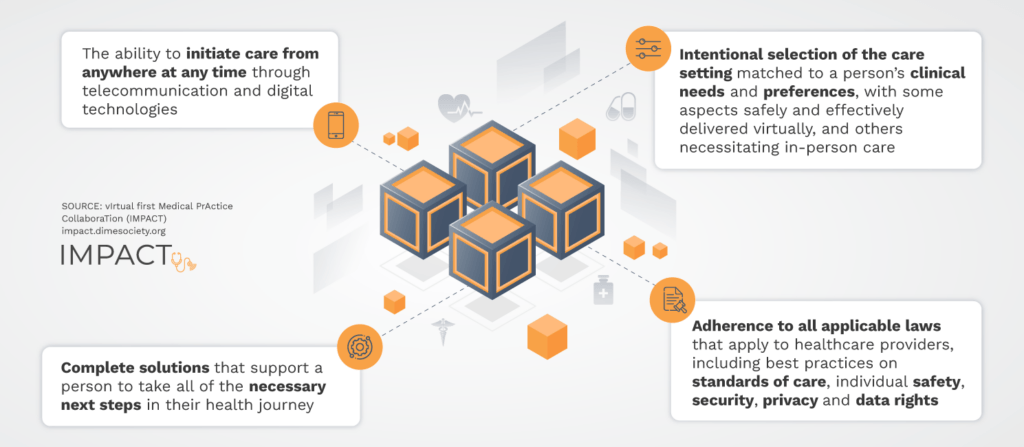 V1C companies integrate a fit-for-purpose selection of components to deliver their solution: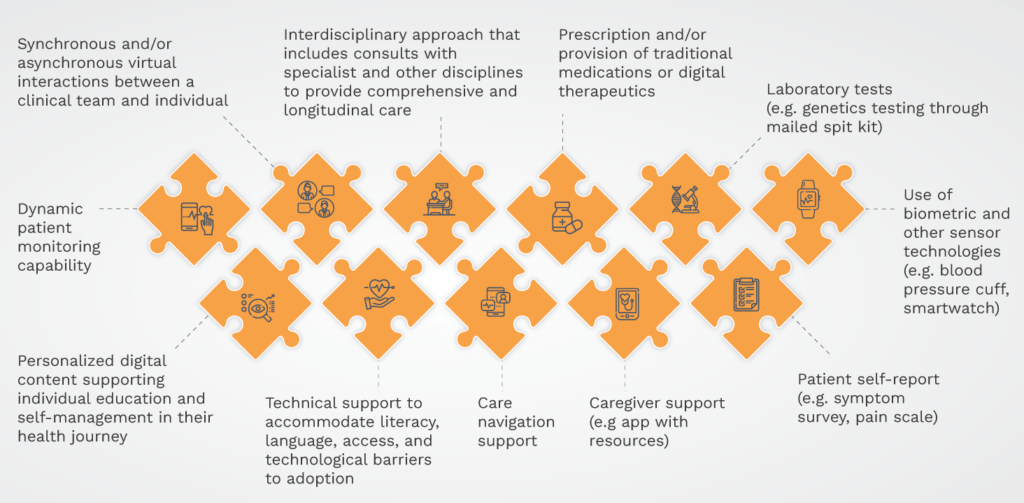 We are proud to spotlight IMPACT members demonstrating the value of V1C in action.
Browse the library of use cases to see how virtual-first care is enabling expanded access to high quality, evidence-based virtual care for patients, healthcare providers, and payers in order to improve clinical and health economic outcomes.
Add any of these slides to your presentation.
Learn about new benchmarking data on the V1C ecosystem
The State of the Virtual Care Industry: Results from a New Benchmark Survey from Omada Health, DiMe & Rock Health
Thought leaders representing virtual first care, medical providers, employers and healthcare investors will reflect on implications of the survey results and together share insights for strategies and actions that will enable full potential of virtual first care.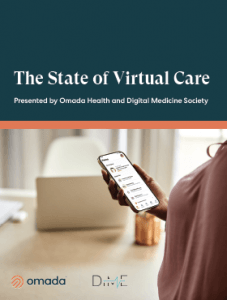 New Benchmark Survey from Omada Health, DiMe & Rock Health
Omada Health and DiMe's "State of Virtual Care" report reveals insights from a benchmark survey of nearly 800 employers, payers, and benefit consultants. Findings uncover both a strong belief in virtual care, as well as the need for a clearer roadmap for advancing this promising care approach.